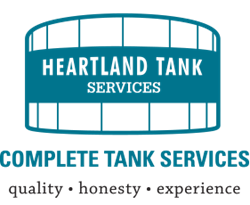 Englewood, CO (PRWEB) February 09, 2015
From February 9 to 11, Heartland Tank Services, Inc. will be appearing at The Fertilizer Institute's annual business meeting in Scottsdale, AZ.
Representatives from Heartland Tank Services have attended this trade show, which offers meetings and seminars on the latest innovations in the fertilizer industry, every year for more than 10 years, according to Genevieve Bruce, Marketing and Legal Analyst. The Fertilizer Institute is one of several trade shows at which the company will be making an appearance this month.
"This is where the top agricultural leaders discuss current issues and discuss sales for various commodities in the industry," Bruce says. "People come from all over the world to attend this business meeting to hear agricultural experts discuss problems and solutions that the industry faces on a day-to-day basis."
Bruce says Heartland Tank Services plans to send a team of salespeople to the trade show, where they will display photographs of the company's products and explain its services to visitors.
"Our representatives will show pictures of different tank sizes, and will offer information about the types of services we offer to our customers, such as above ground storage tanks, internal tank liners, and API 653 tank inspections," Bruce explains. "It's a great way to get your business recognized."
In addition to meeting with other industry experts and new customers, Heartland Tank Services attends trade shows like The Fertilizer Institute as a way to connect with longtime customers on a face-to-face basis.
"This is a great opportunity to see our customers face to face, address their liquid fertilizer storage needs, and solve any issues they may be having," Bruce says. "We always welcome both new and existing customers to stop by our booth to talk capacity needs or simply to catch up. We really enjoy getting to know our customers."
About Heartland Tank Services, Inc
Heartland Tank Services, Inc. and Heartland Tank, LLC are separate companies that were simultaneously formed to address the need for alternative methods in quality design and fabrication of API 650 tanks in the agricultural industry as well as alternatives in secondary containment and the ever-increasing need for API-certified tank inspectors. Today, Heartland Tank Companies work together to provide a wide range of above ground storage tank solutions. Their services include field-erected API 650 tank construction, tank repair and modification, internal PVC tank liners, API 653 tank inspections, and more. To learn more, visit heartlandtankservices.com.